Flow control experts at your service.
Whether you know exactly what you're looking for or you need the advice of a team with technical experience, turn to the Control Fluid Products team when you need repairs, training, installations, or parts for your fluid control system.
Supplying and servicing customers in Michigan (MI), Ohio (OH), Illinois (IL), Indiana (IN), Pennsylvania (PA), Iowa (IA), Kentucky (KY), West Virginia (WV), Wisconsin (WI) and surrounding states.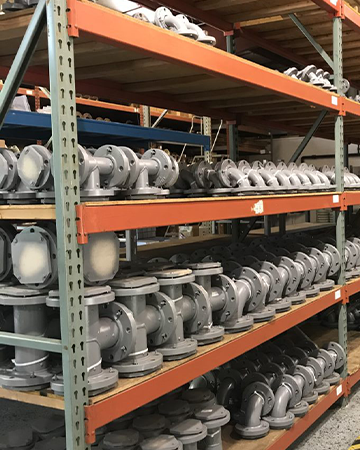 Extensive Inventory - New Equipment
Our large local inventory of Industrial Fluid Handling Equipment, including pumps, valves, piping, hose and more means quick delivery when you need it most.
Pump Manufacturers Represented:
Flowserve Pumps, Durco, Sundyne, Ansimag, HMD/KONTRO, Nikkiso, Fristam, Pioneer, GPM ELIMINATOR, Stancor, Ampco, ABS, Finish Thompson (FTI), Gorman-Rupp, Top Line, Graco, Milton Roy, LMI, Landia Chopper Pumps, Warren Rupp, Sandpiper, Flowtech and more!
Corrosion Fluid Products is proud to be a top five authorized distributor of Flowserve pumps and parts, including the Flowserve pump division's Heritage brands. Flowserve Heritage pump brands include Durco, Worthington, Ingersoll-Rand (IR), Ingersoll-Dresser Pumps (IDP), Byron Jackson, Pacific, Sier-Bath Rotary Pumps, Wilson Snyder, United Centrifugal, Aldrich, ACEC Centrifugal, Jeumont-Schneider, Lawrence, Pleuger, Scienco, TKL and Western Land Roller.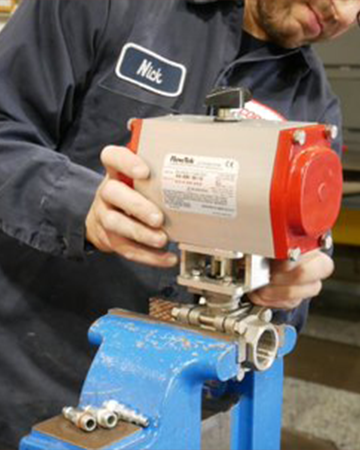 Valve Services & Repair
Our expert flow control technicians support a wide range of valves and flow control components – on site or in the field –throughout the midwest. We have demonstrated years of proven expertise in Chemical-Resistant Valves and Actuated Valve Packages. In fact, we're a Flowserve Black Tie Repair Center. That means you can expect valve repairs that meet all industry standards and certifications.
Valve fitting replacement
Valve testing and inspection
Valve troubleshooting
Valve and system upgrade recommendations
Valve stem packing replacement/adjustment
Valve lubrication
And more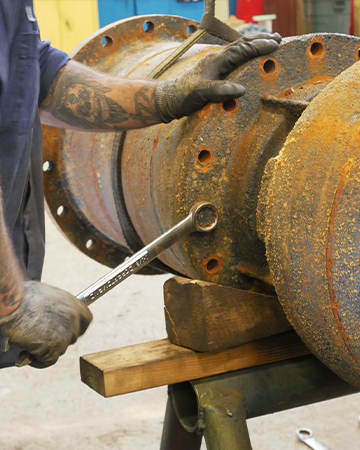 Pump Services & Repair
In addition to stocking an extensive line of industrial pumps and associated components, our pump technicians are fully trained and equipped to bring a complete range of services on-site or in the field, 24/7. In fact, our Flowserve Gold Level Repair Facilities regularly undergo rigorous audits to ensure that we to perform at, or better than, industry standards. Our aim is to maximize the life of your pump and prevent premature failure through a combination of state-of-the-art flow control equipment and critical analysis.
Pump emergencies and surveys
Troubleshooting and system analysis
Vibration analysis
Dynamic balancing
Laser alignment
Heat transfer repair
Doppler flow measurement
Repair with OES parts available in some locations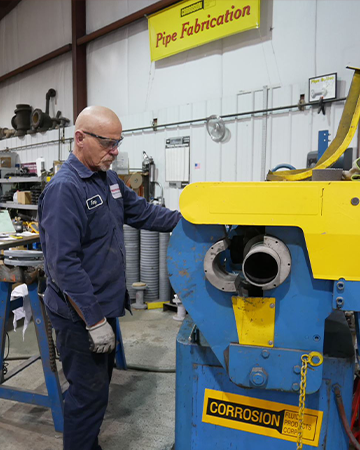 Specialty Piping Services & Repair
Find an extensive inventory of lined steel pipe, fiberglass piping and fittings. And discover industry expertise that is second-to-none. Corrosion Fluid is the only company in the industry that is factory-authorized and certified in all Resistoflex Piping.
We work more efficiently so you can too. When we receive an order by 1:00 PM, that order will be filed and started before the day's end.
Expect quality service. Cut spools filled the same day? Absolutely! We back every product we sell and provide technical assistance and service.
Hose Fabrication Services
Looking for a custom lined or flexible metal hose specifically designed to accommodate your processes and integrate with your system? Whatever your fabrication needs are, our expert staff will work with you to assess your needs, answer technical questions, and explain proper installation, maintenance and fabrication process procedures.
Rubber and flexible metal hoses
Lined hoses
Silicone hoses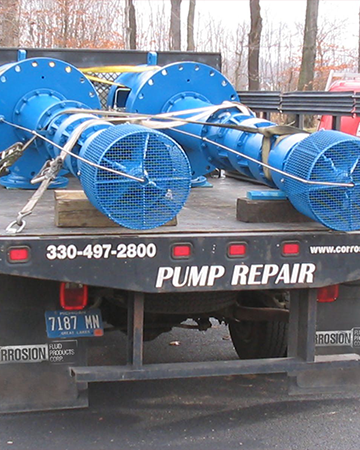 Field Services Support
Emergencies don't wait and you shouldn't either. Our factory-trained and experienced pump professionals deliver:
24/7 emergency support
Pick up and delivery
Quick turnaround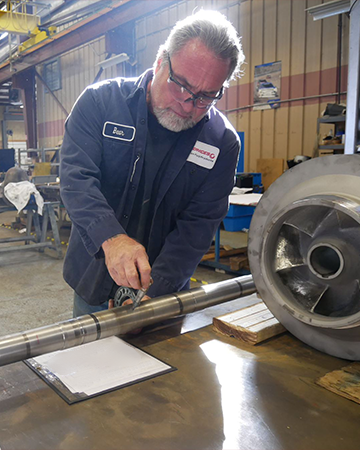 Engineering Services & Energy-Saving Equipment
Let Corrosion Fluid Products come to your site, review your processes and determine your bad actor list of pumps. Our experienced field personnel will analyze the efficiencies of your pumps and systems by taking amp readings, flow rates and pressures to determine the available NPSH and evaluate where your pump is operating on its curve.
Pumping system studies
Equipment troubleshooting
Root-cause failure analysis
Condition-based monitoring
Centrifugal pump reliability improvements
Engineered upgrades
Reliability improvements
Training and education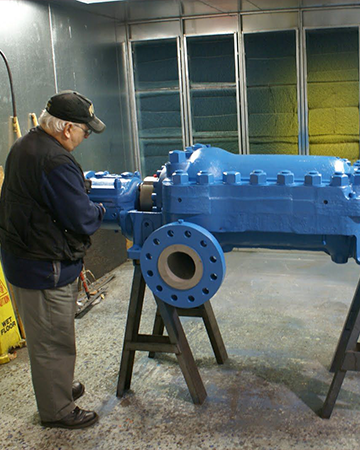 Training
Our training programs can be customized to meet your training requirements, with programs performed at your plant site, off-site at a designated location, or at one of the nine Corrosion Fluid Products branch facilities.
Training is conducted by Corrosion Fluid Products senior engineers, technical support team managers, or a combination thereof. Training programs typically include a combination of both classroom and hands-on training experience. Proposals for training programs are developed on a case-by-case basis once training agenda and expectations are identified. CEC (Continuous Education Credits) for the training agendas may be available. Please inquire with CFPC and application for CEC will be submitted.
Available training programs include:
Centrifugal pumps, split case pumps, vertical turbines
Positive displacement pumps
Mechanical seals
Valves and automation
Download our Training Program overview here.
Contact us for more information.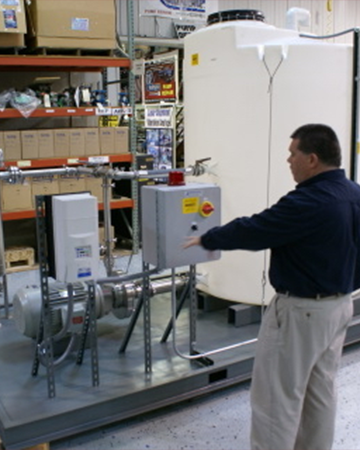 Hygienic and Sanitary Services
PureServe Systems, our sanitary division, will build the skid-mounted process pumping system you need. Big or small, your design or ours, our pump skids will save you time and money. Save on insurance costs and reduce downtime, disruptions in production and clean-up.
Pump repair and refurbishment
Custom fabrication
Custom skid-mounted pumping systems
Systems engineering
Field service
Other services – fiberglass braiding for corrosive environments/tank cleaning equipment
We're always here to serve you 24/7.
We're committed to helping you specify, install and maintain the right products and application solutions.
Search engine powered by ElasticSuite